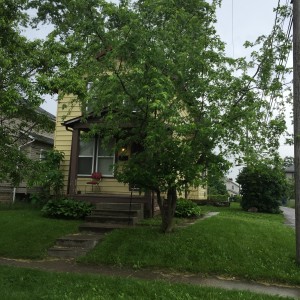 997 Leona Avenue, Columbus, OH 43201
Value-packed for investors!
Nice tenant-occupied single family 2 bedroom/2 story home on corner lot with fenced in backyard. Features living room, dining room, full bathroom, kitchen and unfinished basement. Washer / dryer hookups, off-street parking . Great working
condition, High return on your investment …over 20% return. Fully remodeled … Convenient location close to highway 71 and downtown. Won't last
long. Submit your offer. Note: Do not bother tenants. Contact agent for showing, minimum 24 hour notice. 
Learn more at: http://besthomes-realestate.com/homes-for-sale-details/997-LEONA-AVENUE-COLUMBUS-OH-43201/215038705/35/