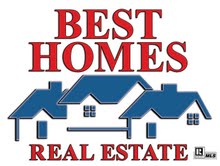 Best Homes Real Estate, LTD is an independent real estate brokerage, committed to providing outstanding service and value to buyers and sellers as well as to those who'd like to rent or lease. We are widely recognized as the preeminent real estate company in Central Ohio. We are known for developing quality working relationships with our clientele; relationships based on respect, integrity, and trust. Best Homes Real Estate, LTD is proud to have developed beneficial relationships with lenders, inspectors, contractors, and a wide range of housing professionals. We pride ourselves on building a solid foundation for your home to rest upon. Whether you are purchasing, selling, or both…or need help with BPO / REO work, listings and more…we ensure that you have the support you need to make to make sound decisions and receive the best deal possible. We go the extra mile for you!
Diana Barnum, REALTOR® and independent real estate agent at Best Homes Real Estate, LTD, takes the time to listen to your needs and dreams. Together with Best Homes Real Estate, LTD, she works tirelessly to facilitate your goals without compromise. The Best Homes Real Estate, LTD team is committed to treating every client as if they are our #1 priority.
Whether you are renting / leasing, buying, selling, or simply considering a move, we will be happy to speak with you today!      

---
---
Stay informed: click here to subscribe
Note: all info remains confidential with us. We are not into spamming either!
---
---

About Freddie Mac
Freddie Mac was established by Congress in 1970 to provide liquidity, stability and affordability to the nation's residential mortgage markets. Freddie Mac supports communities across the nation by providing mortgage capital to lenders. Over the years, Freddie Mac has made home possible for one in six homebuyers and more than five million renters.
HomeSteps® is the Freddie Mac sales unit responsible for marketing and selling Freddie Mac real estate owned (REO) homes to homeowners and investors. HomeSteps manages every stage of the REO process, from handling title issues after foreclosure to working with local listing agents to facilitate a sale. HomeSteps is one of the largest sellers of existing homes in the United States, and Diana Barnum at Best Homes Real Estate, is happy to help you find your dream home or investment property at HomeSteps®.
 Click:  Search Ohio Properties
 : 
   – Terms and Conditions   – Privacy Policy
---
Diana Barnum – Your REAL ESTATE Resource!
Direct: (614) 314-4960 (mobile / text)
www.facebook.com/DianaBarnum 
www.facebook.com/OhioListings
Meeting Locations (contact me for an appointment or to locate a meeting place near you):
5650 Blazer Parkway, Suite 100 Dublin, OH 43017
9217 Unionville Rd. Plain City, OH 43064
Office:
3288 Darby Glen Blvd. Hilliard, OH 43026