Advance with Affordable Business Support Products & Services
And Get More Time, Energy, Leads, Sales, Income, $$!

Hi,

Welcome to The Ohio Help Group, based in beautiful Hilliard, Ohio (5 minutes outside of Columbus), with meeting and conference facilities across from The Mall at Tuttle Crossing in neighboring Dublin and our service center in nearby Worthington (2 blocks North of 161 on High St). Working in partnership with Moving Ahead Communications, established in 1984, we help companies and individuals grow their businesses worldwide. Short-term and long-term projects of all sizes are welcome.

Note: some links below take you away from our main site here and on to brochure web pages of Moving Ahead Communications and our ecommerce site with them at eSupport Club.
Business Support Products & Services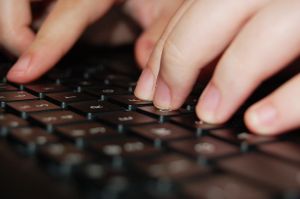 We offer:

- Administrative Support
- Affiliate Marketing
- Articles, Press Releases, & Other Content creation & revision, submission, posting & more; for example, think press release marketing, article marketing, YouTube videos, podcasts, columns, and more + follow up services for maximum outreach
- Audio,Video & Multimedia
- Autoresponder Series (creation & loading)
- Blogging (setup, maintenance, content, links, comments, etc.)
- Brochures, Sales Letters, Newsletters / Ezines
- Business, Marketing, Advertising and Strategy Planning
- Content Creation, Revision and Management Services
- Direct Marketing
- eBay Education Specialist Workshops
- eBay Trading Assistant Help
- Ebooks
- Email Marketing, Tele-Sales (B2B)
- Event and Gift Services
- Internet Marketing, Search Engine Marketing
- Link building: link exchanges, content / article marketing, blogging, bookmarking, one way links, directory submissions (manual or automated), Web 2.0 ( Facebook, Twitter, etc.) / Hubpages / Squidoo / Linkvana / Google Knols Work, classified ads, more.
- Management & Finance
- Marketing & Public Relations
- Media Kit / Press Kit
- Misc (see us about your business needs!)
- Outsource assistance: outsource with us!
- Personal Virtual Assistants: get plenty of help!
- Postcard Marketing
- Private Label Rights (PLR)
- Promotional Advertising Specialties
- Real Estate Services
- Research
- Reports
- Resumes & Cover Letters
- Sales and Marketing
- Sales Letters (in print, virtual, multimedia & online)
- Screen Page Creation
- SEO Services
- Training and Development
- Virtual Assistants and Teams / Outsourcing with us!
- Website Development
- Writing Services: Freelance writing, Ghostwriting, Copywriting, Translation & more... 100+ Ways to Benefit from Our Help!

Additional Support Products & Services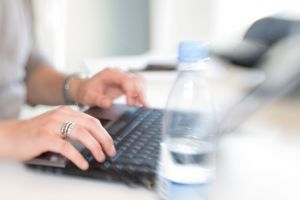 We offer help for your projects with popular tasks and more:

- Resumes, Cover Letters & Job Hunting Services
- Online Photo Albums
- Moonlighting Help
- Gift Marketing & Event Services And Planning
- Greeting Cards / Postcard Mailings
- Writing / Word Processing Services
- Business Opportunities
- Fundraisers
- Journaling and Blogging
- Personal Websites & more...
Recent Projects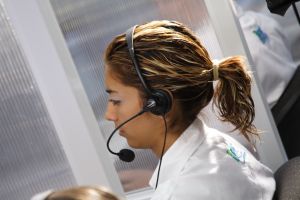 Our work includes:

---> Admin help with calls and other sales, follow up, support and other communications, research, documentation with Microsoft Office tools and more.

---> Article writing (for media and for short keyword content articles) and query / submission / follow up service (online and off)

---> Press release writing, distribution & follow up service (online and off)

---> Creating ebooks, reports, print books columns, brochures, PowerPoint & Camtasia (video/audio) presentations, newsletters and ezines.

---> Affiliate marketing, Adsense sites, Adword campaigns, Ebay auctions,1shopping carts, GoDaddy products & services

---> Flyer design & mailings, ghostwriting, marketing/sales materials, direct mail packages and individual pieces

---> Training & instructional materials, speeches, article distribution, postcard marketing, pamphlets, blogs, mobloging & RSS

---> Web site creation, expansion, maintenance & content, autoresponders and their series / ecourses and more.

---> Copywriting, sales letter, form creation & set up, lead capture, list building & marketing (online & off)

---> Testimonial / feedback gathering, reports, cover letters, ecommerce, store setup & maintenance

---> Event / trade show help and marketing, RSS, Audio / Video and more....
What's In It For You?


We can help with your juggling act!

1. You can get help. No need to worry about Worker's Comp, health insurance costs, benefits packages, etc. We're a team of freelancers; work with us and forget all that.

2. You can get away for a vacation, recover from burn-out or just take a breather for awhile: short-term or long-term, while we do the work.

3. You can save time and money and be up with the latest trends quickly. We get and use the latest info and resources here. We are members of & network with groups like the Internet Warriors, #1 Marketing Group on the net for over 6 years! What worked yesterday may not work tomorrow. Don't waste your time, your energy or your money.

4. You can enjoy yourself, your family - - your life more. With increased help, time, income, savings, sales and marketing, you can decrease stress, long workdays and work weeks, hectic running around and juggling.

5. You can grow not only in the business realm, but in other areas. With extra and improved quality time, energy and resources, grow and round out your life; be more sociable, reach into your spirituality, give back to the community more...
---
"Moving Businesses Ahead with Affordable Services" ... Because it takes just a little bit each day to grow your biz!
---
Nothing to lose!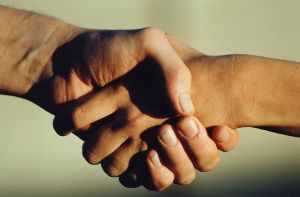 We work with companies long- or short-term to not only create products & services, but market them. And we offer a variety of pricing plans that can easily be adjusted to fit your needs and budget.

We invite you to visit our client testimonials, work samples and other web pages and contact us to let us know how we can be of service to you.

Enjoy your visit! We invite your feedback, referrals and return visits. And thank you for the opportunity to be of service and for visiting today.

Sincerely,

Diana Barnum, CEO
Ohio Help Group


P.S. Bookmark this site and share it with others!
Thanks for stopping by!

---
Thank you for the opportunity to be of service and for visiting today.
© Moving Ahead Communications.
All rights Reserved Worldwide.